About The Padel Point Kenya
The Padel Point offers professional grade padel courts, top-notch facilities, and expert instructors to help players learn and improve their game.
At The Padel Point Kenya they believe that padel is not just a game, it's a way of bringing people together. Beyond renting a court at this prestigious high-quality location, they offer a variety of events. Whether you're looking for a fun team-building activity, a birthday party, or just a casual get-together, The Padel Point Kenya has got you covered.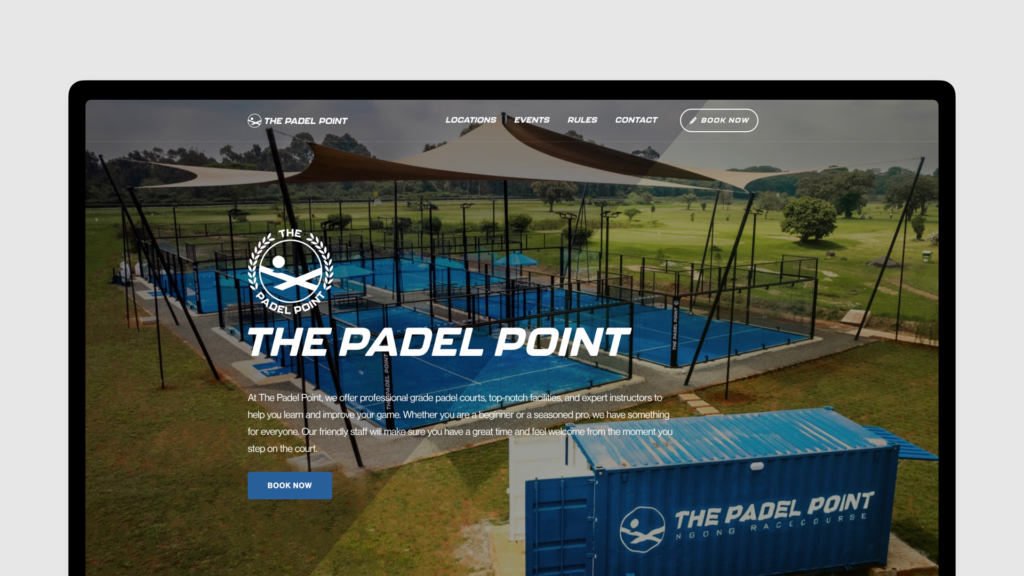 About the Project
Ready. Set. Go.
A bold move. That is how the decision of an ambitious Dutch entrepreneur to introduce the rising sport of Padel to the Kenyan people can be described. And a bold move requires a bold looking website. It was therefore that the team of The Pedal Point Kenya decided to opt for a strong and bold design, making sure their appearance would not go unnoticed. The italic and aggresive typography combined with the high quality imagery and layout brings out the true character of this newcomer on the African continent and raises the bar for the competition. Ready, set, go!