About Chimi & Churri
Chimi & Churri is your professional yet affordable catering partner, scaling with you.
Once founded and powered by a group of students with a true passion for cooking, Chimi & Churri has grown to a professional catering service that share the love of good food with both each other and their clients. With a rich portfolio, they have proven a disruptive approach, introducing an affordable catering service without compromising quality. With three regions serving every location in the Netherlands, their aggressive approach has enabled them to leave their mark and gain significant market share.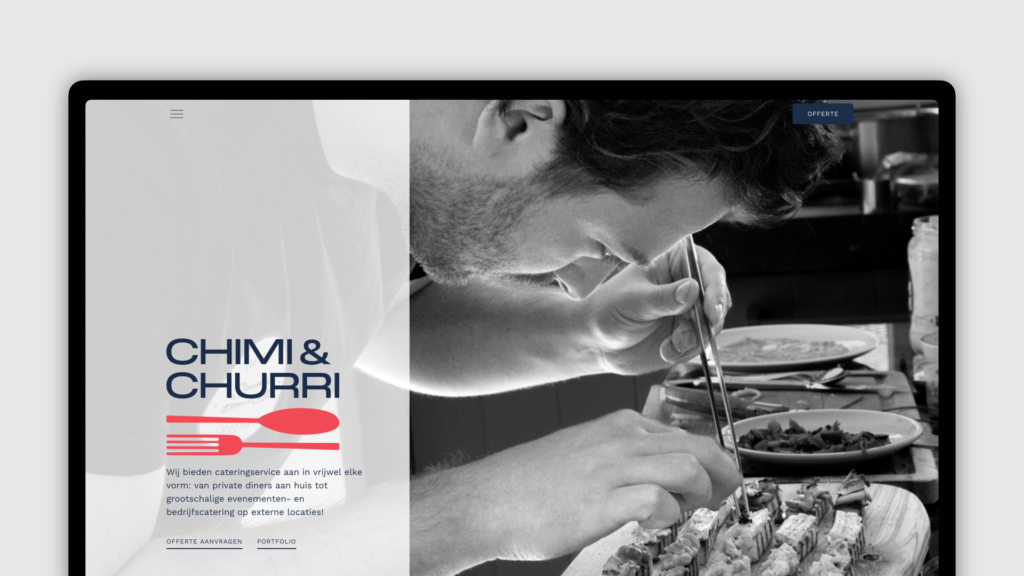 About the Project
Bon appetit.
Now that Chimi & Churri has seen steady growth towards a serious market player, their first website was due for a total remake. In collaboration with a branding partner the logo was redesigned, bold fonts were chosen and neutral yet appealing colors were selected to present the character of this rising star: a vibrant and ambitious catering service not afraid to disrupt the status quo.