About Personal Driver Services
PDS offers professional and reliable driver services for a fair and competitive price.
When two brothers noticed that the driver services in the area where they grew up was becoming overpriced, they saw an opportunity and founded Personal Driver Services (PDS). By cutting margins while still providing the professional service the market demanded, PDS quickly gained market share. Founded in 2013, PDS has now reshaped the market and is now thriving as one of the main players in this area.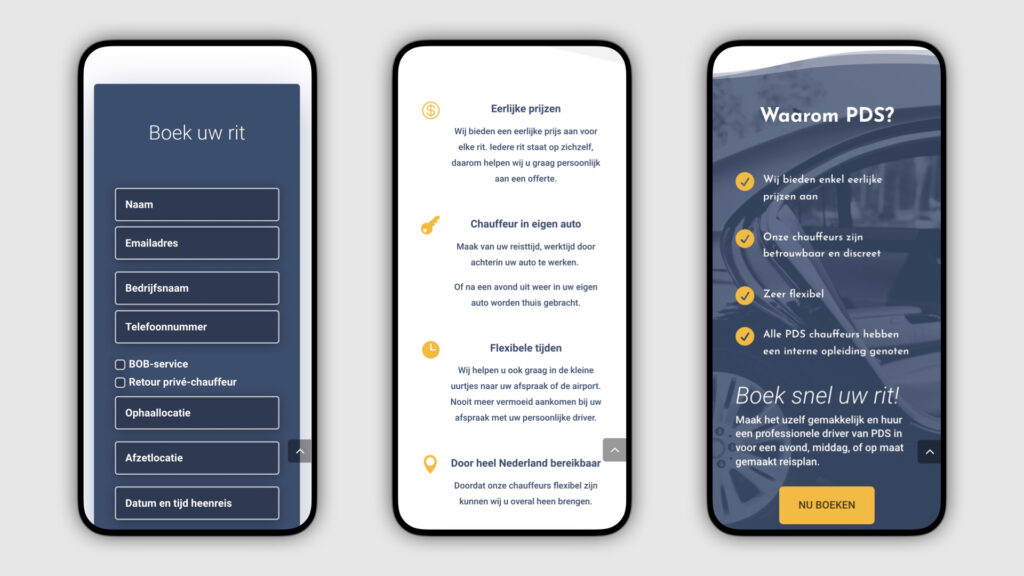 About the Project
Professionally elegant.
Since driver services rely on trust, PDS had a website in mind that would represent their core values: reliability, flexibility and fairness. With these values in mind, we created an elegant, simple and to-the-point website with the goal of gaining the trust of the customer. Included with a form where customers can request their driver, the website now shows a straightforward story about who they are, what they stand for, how they work, and why you should pick PDS for your next trip.