About MOGEE
MOGEE delivers the best IT experts to their clients by putting their experts first and investing in their development.
MOGEE strives to deliver absolute talented and experienced IT professionals to their clients. They distinguish themselves by saving on costs to deliver competitively priced, top-tier experts, without doing any concessions in terms of their salary.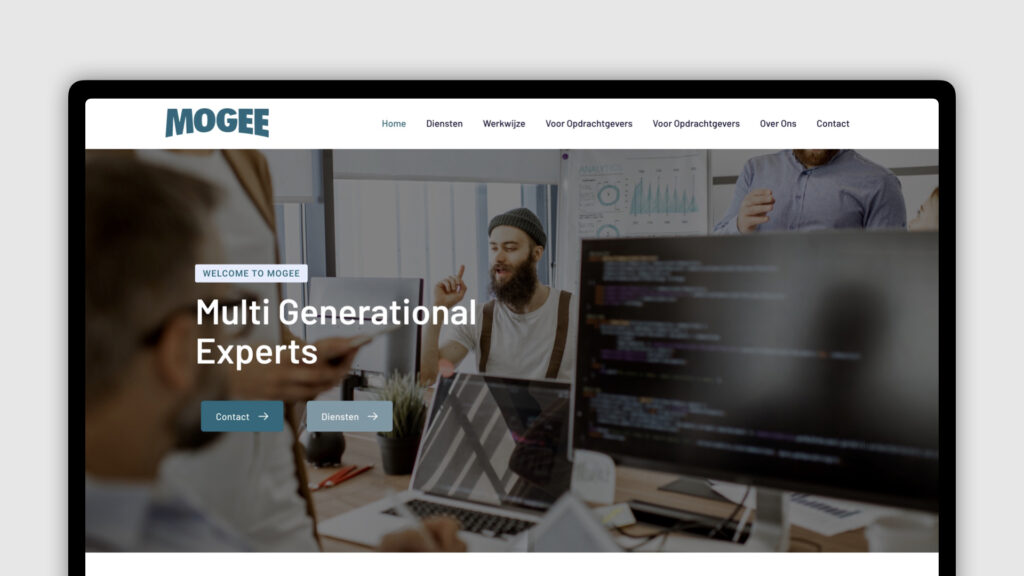 About the Project
Gaining trust.
MOGEE hit the ground running with a fresh website. As a new company in a competitive sector, MOGEE wanted to create a professional, somewhat slick looking website to quickly gain the trust as an establish company. Therefore, we aimed to create an experience that would only be distinguishable from the competition in terms of identity, not by design. With a bold looking logo, peaceful colors and a focus for relaxed reading, we crafted a modern website that does not under for a long-established secondment company.