About Amsterdam Consumer Goods
Amsterdam Consumer Goods is an international distributor and wholesaler with a focus on A-branded Fast Moving Consumer Goods.
With a wide-ranging network of unique customers all around the world, ACG ensures to serve your needs and preferences by distributing your goods outside your regular distribution channels. At Amsterdam Consumer Goods uses their extensive market expertise to carefully select these channels. This way they thrive for further growth and create long-term partnerships.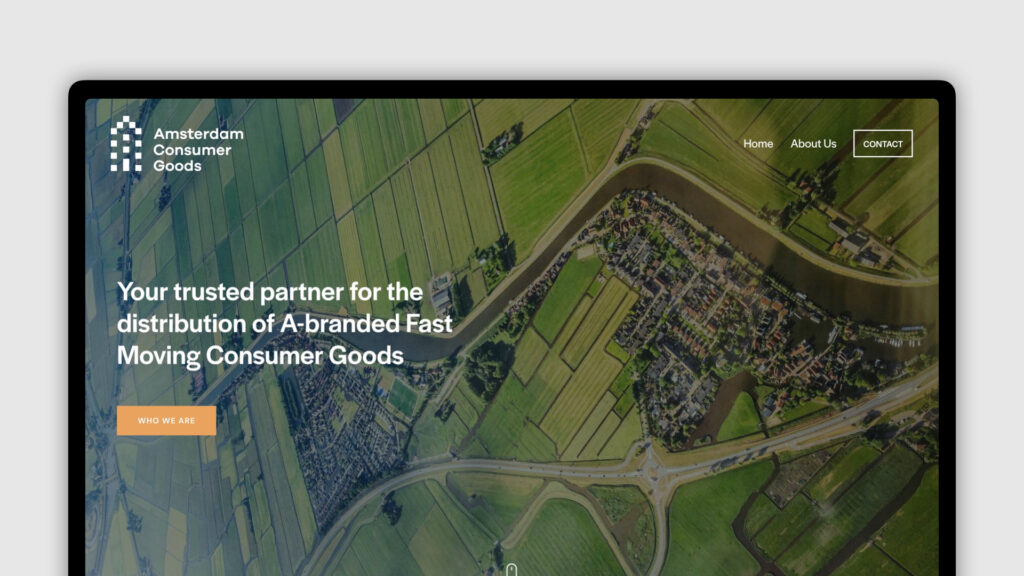 About the Project
Gaining trust.
Amsterdam Consumer Goods hit the ground running with a fresh, simple and complete website. As the new kid on the block in a crowded sector, there was little content to work with, yet a wish for a established company look and feel. An elegant one-pager would put ACG on the map and serve as the lightweight introduction to their services. Combining their modern in-house developed logo and a strong use of icons and symbols, resulted in their new online identity: a young and aspiring Amsterdam based company ready to join the market.